Manage your diet like a bodybuilder course
You don't have to be a bodybuilder to benefit
from their food management expertise
Learn their secrets in this course:
"Manage Your Diet Like a Bodybuilder"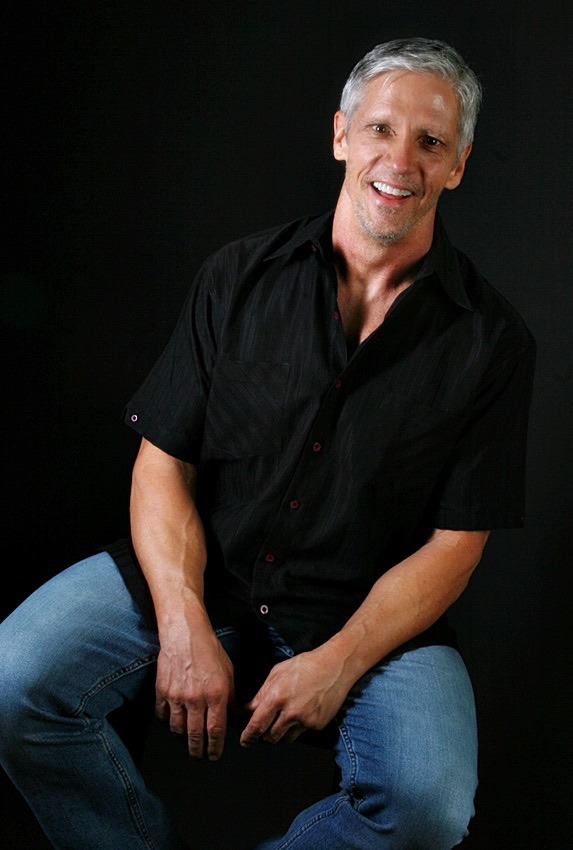 Richard Webb is the author of "Fat Burning Secrets" and has competed in amateur bodybuilding competitions for more than 10 years.  Most notably, he has competed and won his division every time he's competed in the famed Muscle Beach bodybuilding competition in Venice, California. 
At age 55, he continues to be active in bodybuilding keeping his body fat consistently at 8%. For him, age is no excuse.
In his book he shares how working out and eating differently saved him over 10 hours per week of exercise time as a competing bodybuilder. You get his book, "Fat Burning Secrets", with this course.
"My goal is to slim down without medications or skipping meals and this course delivers just that. The videos are simple and to the point, and then the follow up exercises drilled it home. I am impressed. I learned about my body type, and how to eat for me in this course. Give it a try. It's safe, healthy and it works!"
"When a friend asked me to take the course, I thought it was the regular get slim in 1 day pill but no! Richard has made it very clear here. I am deeply appreciative for this course altogether. Thank you."
"That was quick and easy! I follow the carb % for my body type now and am enjoying the results. I feel better already, and I have much more energy. Thank you, Richard."
I managed to find the balance between good health, being a family man, and work. Let me share with you what I have learned. In 1995, I was 32 years old and that's when my metabolism slowed down based on the 3 meals a day routine I had trained my metabolism to endure. I had reduced my physical activity as my professional career progressed, but I kept the same eating habits. Additionally, I was getting older and my metabolism was rebelling. I knew I had to do something, so I did some research and found a book that changed my diet routine forever: "Enter The Zone" by Barry Sears, PH.D. and Bill Lawren. It is from this book that I learned not only how often, but what foods to eat to increase my metabolism and burn fat.
Eventually, I had my diet under control. In addition, I increased my physical activity, namely lifting weights and cardio to 1 ó to 2 hours a day 5 to 6 days a week. My body was now burning fat quickly. In order to get my workouts in, work a full-time job, and spend time with my family, I went to the gym at 4 AM. I was getting about 5 or 6 hours of sleep a night. I always seemed tired because my body was not getting enough rest.
Nevertheless, I was able to build a pretty good body over the years, and in 2006 entered a bodybuilding contest. At the time of the 2006 contest, I weighed in at 176 lbs at 5' 8" tall. This contest was a Naturals contest held in Southern California where they tested for steroids and HGH (along with many other substances) use in all competitors.
READY TO JOIN ME IN THE
#MANAGEYOURDIETLIKEABODYBUILDER course

?